Cyclists rise to charity challenge
EMBL's cycling team complete epic journey from Heidelberg to Grenoble to raise money for Heidelberg's children's hospital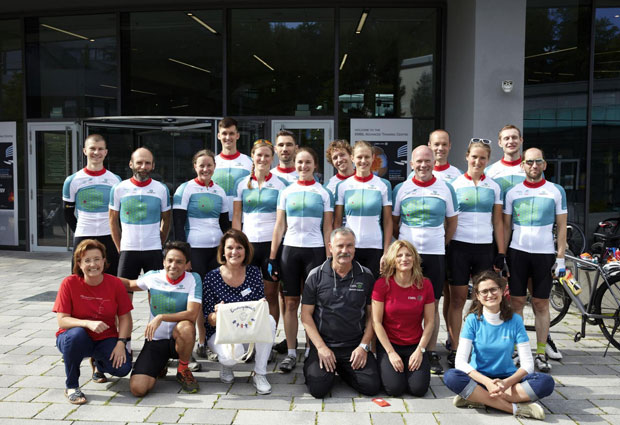 905 kilometers, 11096 height meters, in five days: that was the challenge for 16 EMBL staff who successfully completed an epic journey from EMBL's Heidelberg campus to the institute's site in Grenoble. The event, which saw the riders pass through three countries, traverse mountains and even take in some of the official Tour de France route, was organised by EMBL's Bike Club and raised money in support of the 'Kinderplanet' at the University Children's Hospital in Heidelberg. The 'Grand Départ' saw supporters applaud the group off in style. It was well justified: before having even started their journey, the group had raised more than 10,000 Euros for the Kinderplanet, which helps families and siblings of children who suffer from cancer. The distance was completed in five stages and on several occasions the team had to cope with some highly inclement weather – with one participant joking: "cycling can be a great watersport too!" After five grueling days of cycling, team EMBL finally arrived at the Grenoble site, where they were welcomed with drinks and a buffet to celebrate the successful end of their journey.
The whole journey has been a great experience!
Quick catch up: Jose Quintero, a Health & Safety Technical Assistant at EMBL Heidelberg, who completed the epic journey from Heidelberg to Grenoble together with 15 other EMBLers
How did you prepare for the journey?
We designed a 16 week training programme, which included eight group rides that allowed us to practice riding together. Most of us were already keen cyclists and are cycling in our spare time throughout the year – during the winter we ride mountain bikes and during the spring we switch to road bikes. A few months before the challenge some team members even stopped drinking beer to get fit. I am used to doing long bike trips on the road, but this is the first time I did a journey that was so long. One of our biggest concerns was that we wanted every member in the group to arrive together in Grenoble – and we did it!
How did you feel when you finally arrived in Grenoble?
I was super happy that our team work and strategy had finally paid off – we had achieved our aim and also raised a lot of money for charity.
Would you do such a trip again?
Definitely, during these days you come really close to everybody in the group and get to know each other, the whole journey has been a great experience and I would recommend it to anyone who puts in the training hours. We already have plans for new projects, but I can't say anything about them right this moment – you will have to wait and see!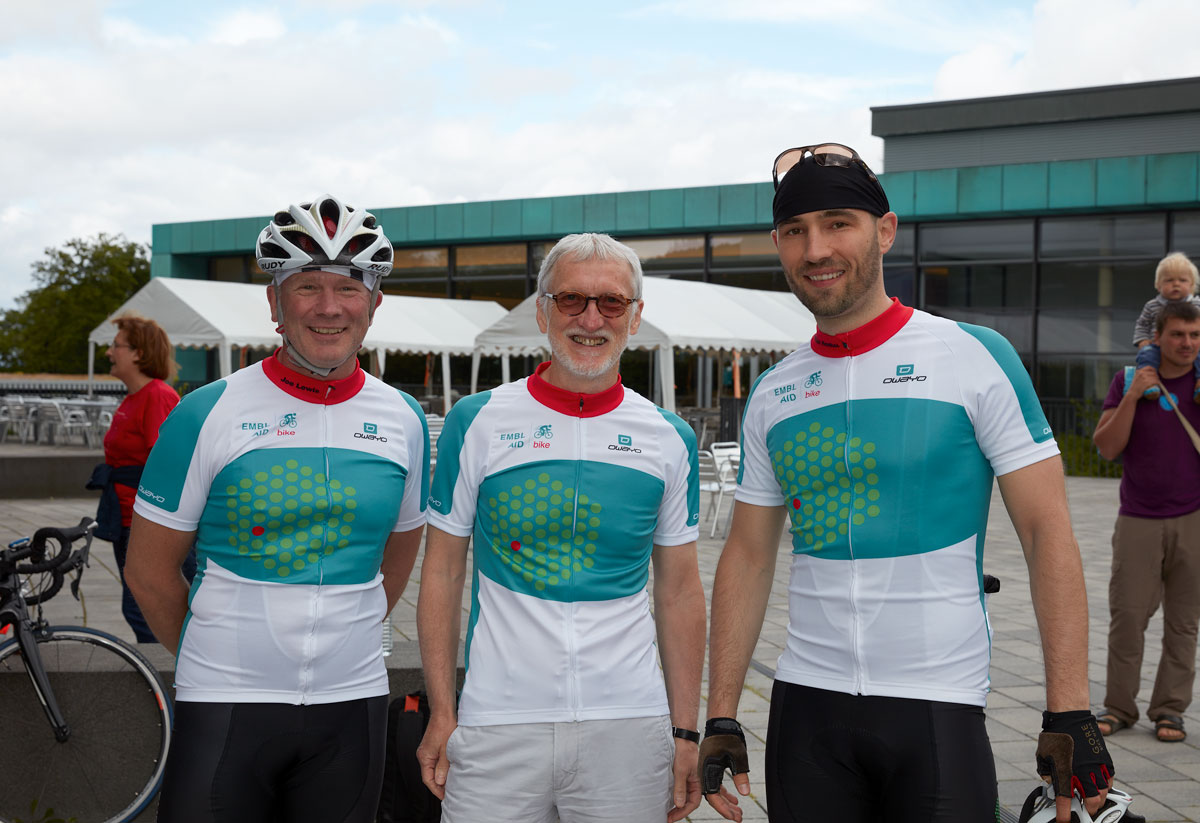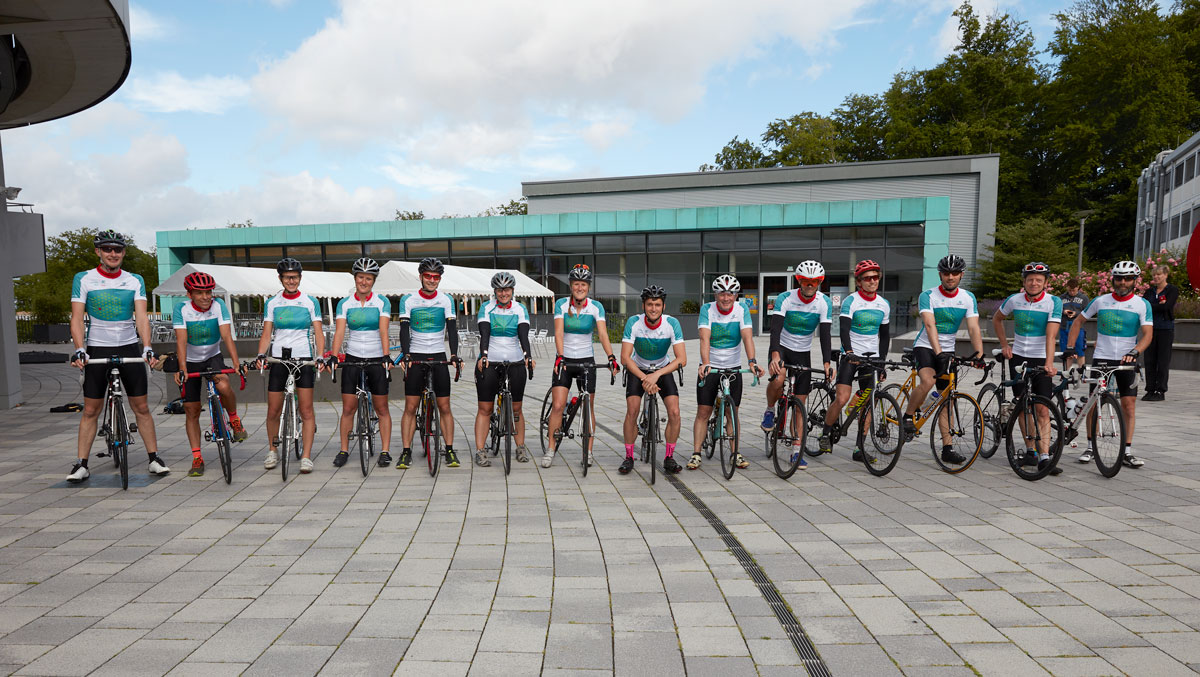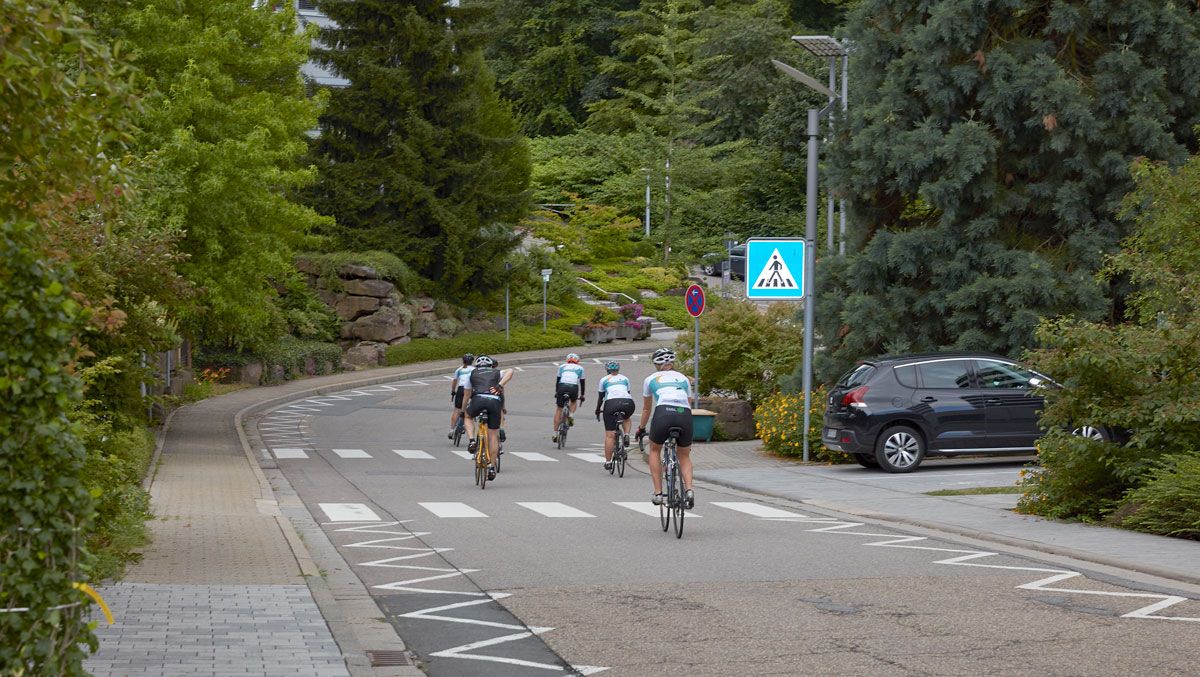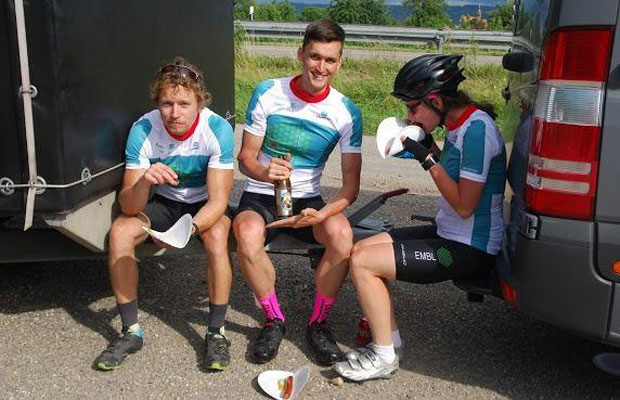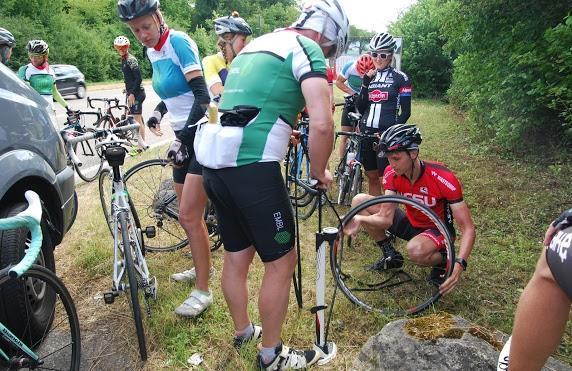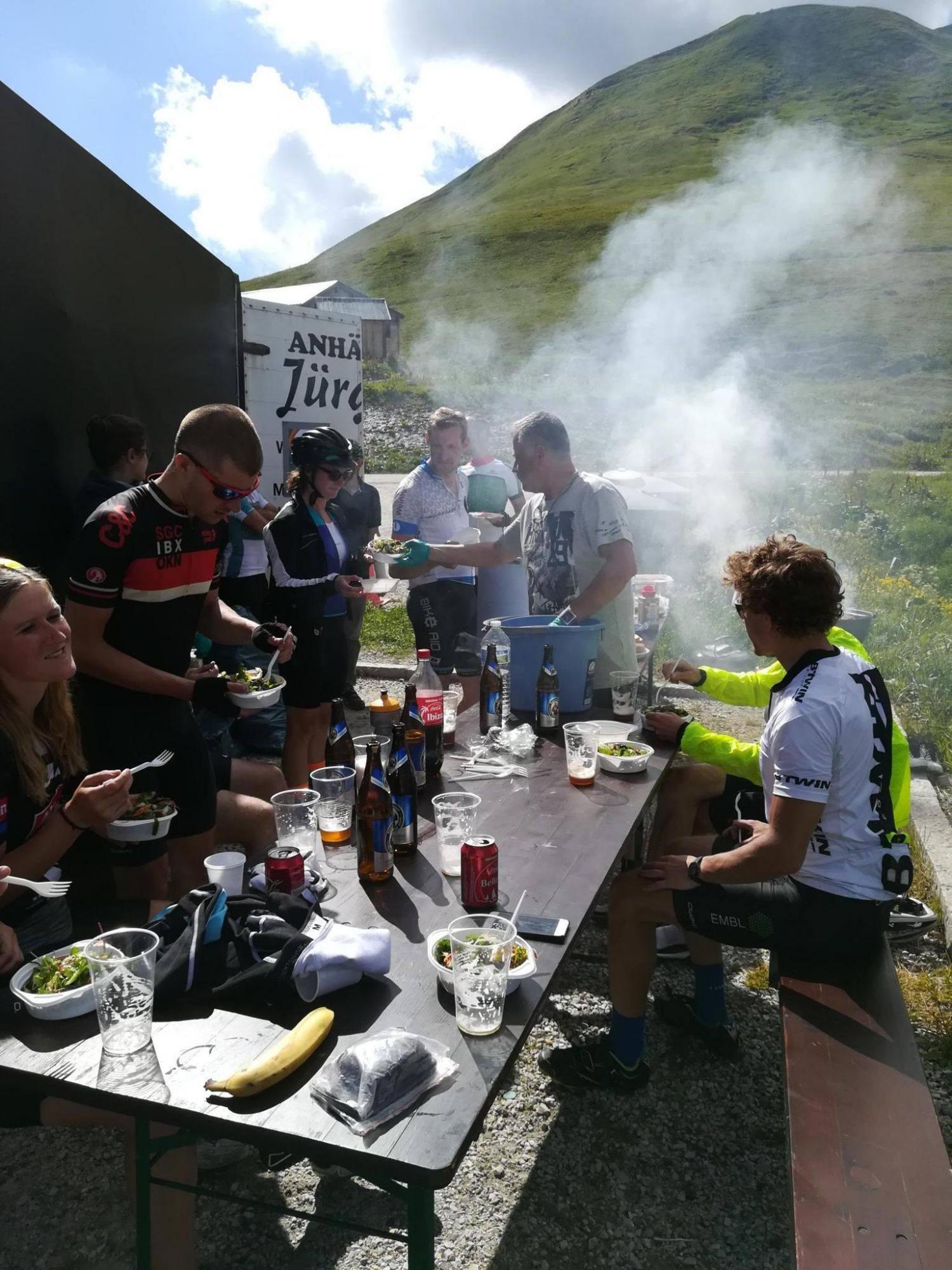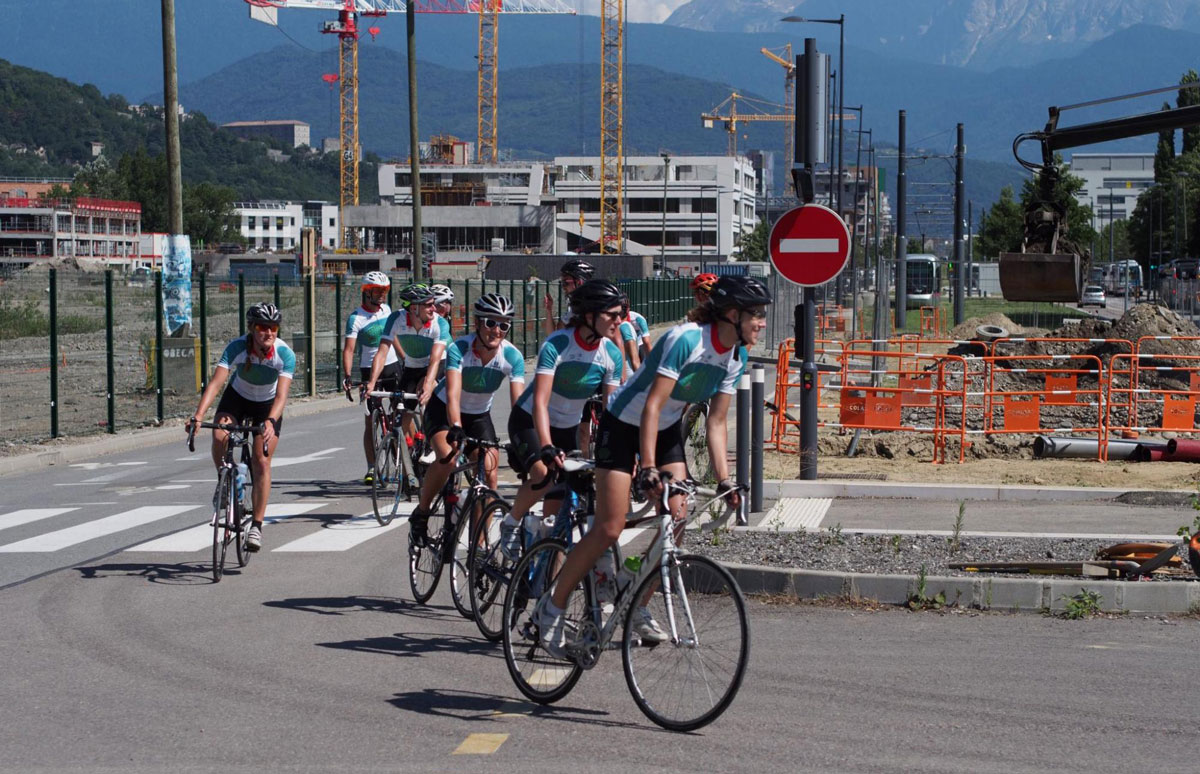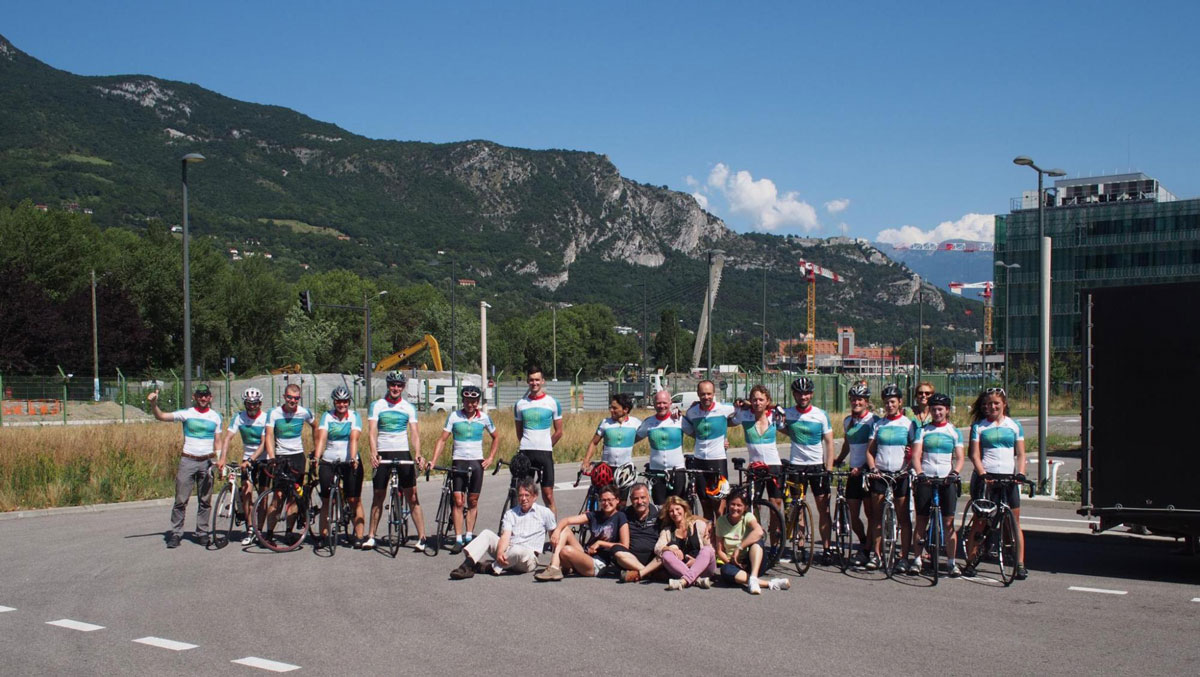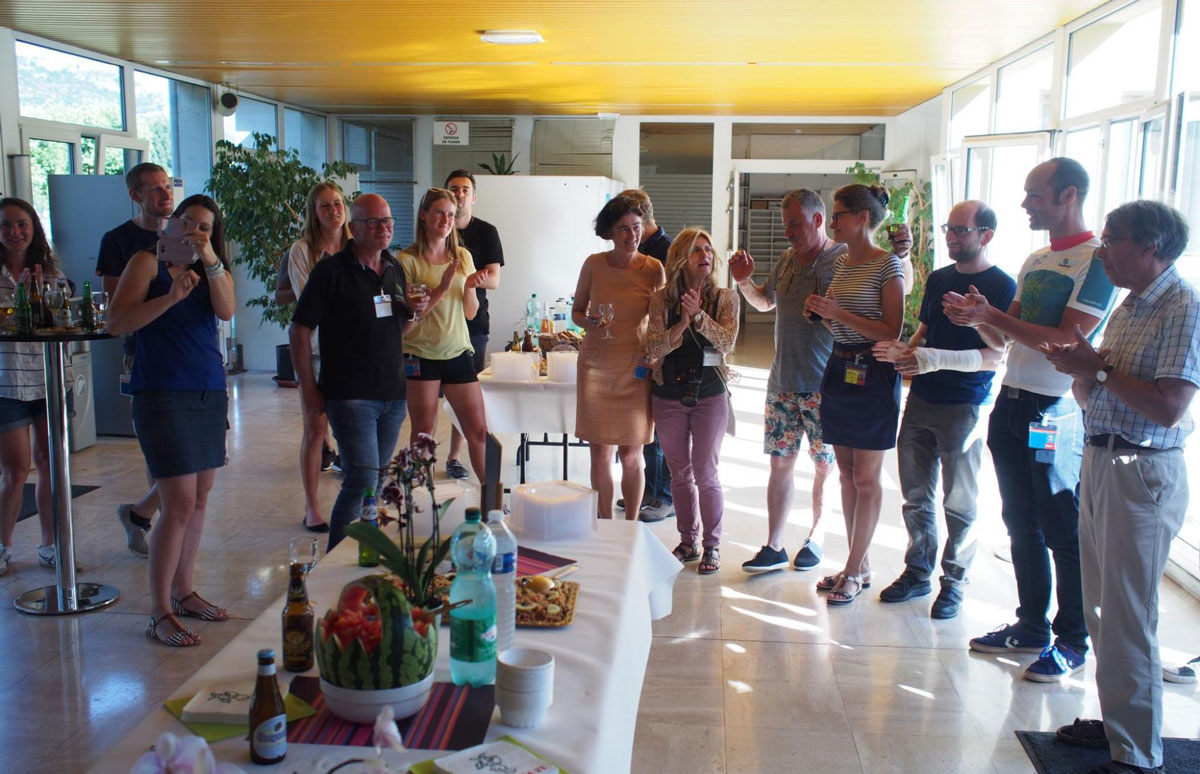 Related links