Pathways: Open letter to young scientists
"And now I want to do something I have never done before!" an impatient Sybrand van der Zwaag is reported to have said at just four years of age. His talk, one of the highlights of this year's Career Day at EMBL Heidelberg on 9 July, was full of similarly adventurous advice acquired over the course of a career that has taken him to a multitude of positions in academia and industry.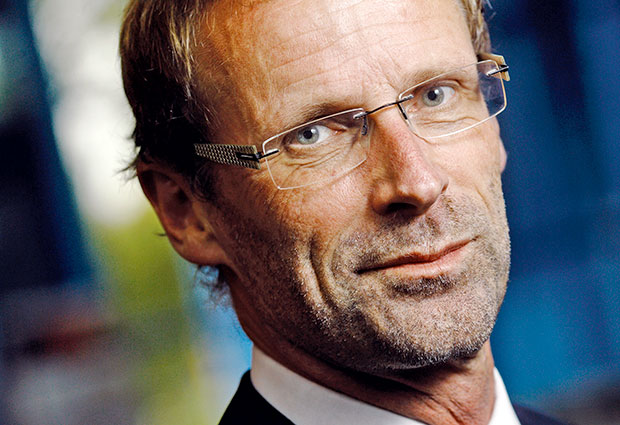 Now scientific director of the Delft Centre for Materials in the Netherlands, where he works in areas ranging from self-healing materials to aging research, van der Zwaag gives his five top tips for young researchers thinking about their next move.
There really is no good or bad strategy for a career, but it is important that it fits your personal strengths. Do you prefer working alone, or in a team? Does working towards a tangible result motivate you, or do you love having the freedom to be innovative? Feel encouraged to make your own steps and not what you think others desire of you.
Be honest about what work conditions make you happy and persevere, but accept that the route to the holy grail may be via one or more detours. I loved my time in Cambridge and thrived in the academic culture, but my PhD topic for sure would not keep me happy for the rest of my life. Later, happy in research, I was at a place where organisational culture did not suit my character. Commit yourself to the job at hand, but make sure you can move when you are not happy. My return to academia was set in motion by an unplanned meeting with someone I did not know at all, but I was ready for it and could show quickly I had developed relevant competences and skills.
When weighing up new career options it is useful to take a closer look at a prospective workplace, including your potential future boss and colleagues. Do they seem happy? Have you spoken to staff about their experiences? What work ethics will be waiting for you?
It is very important to invest time and effort into the career of your partner. After all, a lot of your own happiness is linked to theirs: be sure to talk about it and also look into non-obvious solutions.
Of course there are large differences between academia and industry: hierarchy, type of rewards, team work, or individual achievements, and so on. However, the differences are overrated. Ultimately it is a matter of your personality matching well enough with your job. Only when it matches, you can become happy – and is that not the aim of our lives?
This year's Career Day focused on intersectorial mobility and was organised by Brenda Stride, Postdoctoral Programme administrator and Helke Hillebrand, Dean of Graduate Studies. Around 300 people registered for the event, which included a diverse programme of speakers, as well as a popular new CV-check initiative.
Related links