EMBL and the European Commission refresh longstanding collaboration
Senior representatives from EMBL and the EC meet to sign their next two-year work plan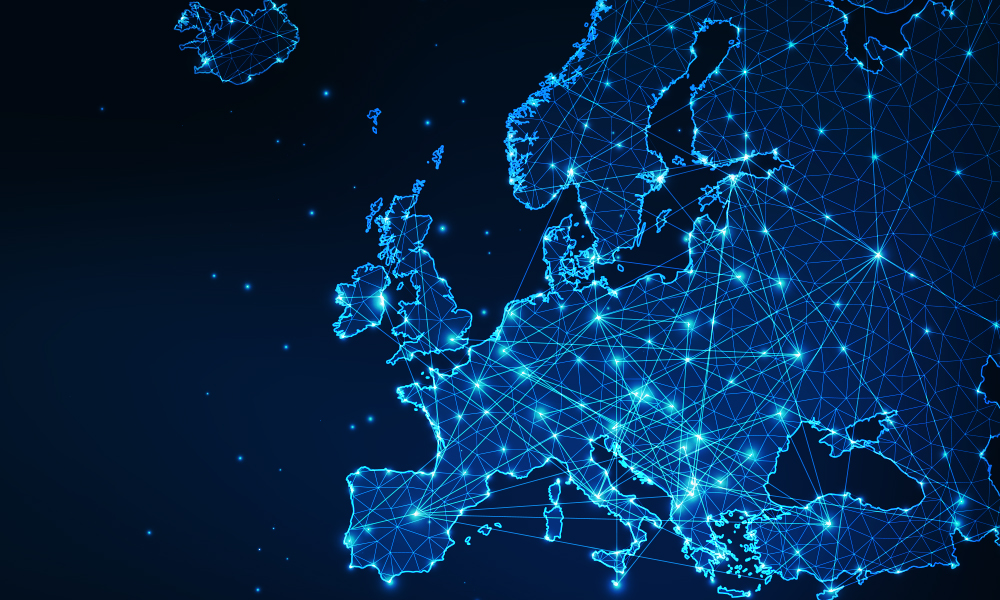 December has seen the start of a new chapter in the collaboration that has for years marked the relationship between the European Commission (EC) and EMBL. A virtual meeting provided a forum for discussion between the two organisations. Edith Heard, EMBL Director General, and Jean-Eric Paquet, the EC's Director General for Research and Innovation, signed the 2021–22 work plan, which defines areas of collaboration for that period.
Significantly, the new work plan fully aligns with the synergistic future directions for EMBL and the EC, including EMBL's next scientific Programme, Molecules to Ecosystems, which is due to commence in 2022.
The signing of the 2021–22 work plan comes at an important time for both the EC and EMBL. The Commission is focusing on the EU's green transition with the European Green Deal as its cornerstone, and preparing for the launch of Horizon Europe next year. The recent meeting allowed discussion of related policy programmes on key topics pertaining to global challenges. These include exploring ecosystems at the molecular level, infection biology, and microbiome research, as well as the European Climate Pact, which aims to engage communities in action for the climate and environment. These topics resonate strongly with EMBL's own sustainability initiatives and research directions.
EMBL Director General Edith Heard commented: "There is a great deal of enthusiasm thanks to the synergies identified with the EC, especially in the context of our new Programme. It's an exciting time for the future of collaborative science, the importance of which has been highlighted by the pandemic, where EMBL established the European COVID-19 Data Platform together with ELIXIR, the European Commission, and other partners."
The two-year work plan implements a 2011 memorandum of understanding between EMBL and the EC, and lays out the main areas for cooperation. These include the further development of the European Research Area; the exchange of experience and expertise on research programming; training and mobility of researchers; research infrastructures; management of intellectual property; and international collaboration. The EC was also granted observer status in the EMBL Council in 1995, and still participates in Council meetings.
Commenting on the signing of the work plan, EMBL's Head of International Relations Plamena Markova said: "The signature of the next two-year work plan between EMBL and the EC comes at a very important time for both institutions – EMBL is looking to the future with its next Programme, Molecules to Ecosystems, while the new EC framework programme Horizon Europe is expected to kick off in the coming months. We are excited to continue working together on shared priorities, such as mobility of researchers and research infrastructures, while at the same time exploring new potential areas of collaboration and developing strategic projects such as EOSC and the COVID-19 Data Portal. The new two-year work plan gives us the strategic framework for mutually beneficial interactions."
Related links