Czech Republic becomes EMBL's 21st member state
EMBL still growing at 40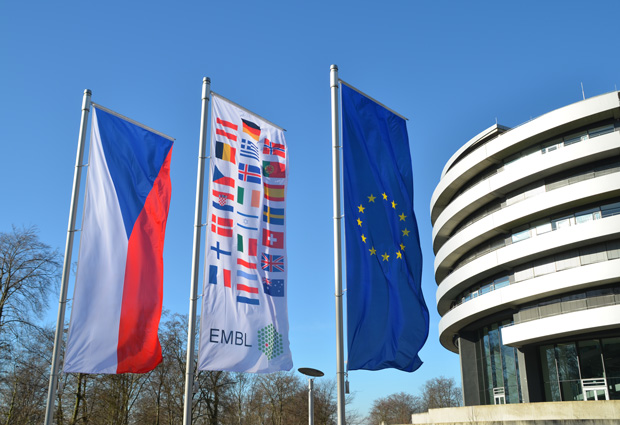 Forty years after its foundation, EMBL announces its 21st member state: the Czech Republic. Building on a successful bilateral relationship, the Czech Republic's membership grants Czech scientists access to EMBL's state-of-the-art instruments, facilities and world-class training programmes.
"Over the past few years we have established strong links with the Czech Republic's scientific community, collaborating closely and sharing expertise" says EMBL Director-General Iain Mattaj. "The Czech Republic's becoming an EMBL member state reflects and expands on that fruitful relationship."
As a member state, the Czech Republic will have voting rights on EMBL's governing body – the EMBL Council. Czech scientists will be able to access EMBL's state-of-the-art facilities and services, and the country's early career researchers will be eligible for scholarships in EMBL's highly reputed PhD and Postdoctoral programmes. EMBL membership also opens the possibility of PhD degrees awarded jointly by EMBL and a Czech university. In the longer term, it raises the opportunity of establishing an EMBL partnership institute in the country.
The decision to become an EMBL member state, endorsed by EMBL Council and ratified by the Czech parliament, follows fruitful interactions ranging from collaborations between individual scientists to advising the nation's leading biotechnology and biomedicine research institutes on establishing and managing core facilities.
"We are excited to become an EMBL member state," says Dr. Marcel Chládek, Czech Minister for Education, Youth and Sports, "as part of our continued drive to foster scientific excellence and engage with the international scientific community."
The Czech Republic joins member states Austria, Belgium, Croatia, Denmark, Finland, France, Germany, Greece, Iceland, Ireland, Israel, Italy, Luxembourg, the Netherlands, Norway, Portugal, Spain, Sweden, Switzerland, the United Kingdom, associate member states Argentina and Australia, and prospect member state Slovakia.
---