Overview
The Health + Life Science Alliance is supporting core facilities staff of all Alliance Institutes through a project called 2RISE, managed by the RI coordinators of DKFZ, EMBL, Medical Faculty Mannheim, University Heidelberg and ZI Mannheim.
In the scope of 2RISE, we are organizing four training and networking days to facilitate education and networking of the Core Facilities staff.
We are inviting members of the Alliance core facilities to register to join us on these days.
You will have a chance to
meet your colleagues from other institutes
learn about the role of infrastructures in the Alliance and
discuss different aspects of service operation and management: best practices in user support, expanding the user base, optimizing services and developing core facilities and other research infrastructures strategically.
Draft agenda of the 4 days is below. Detailed agenda will be added in the separate tabs closer to the dates.
We look forward to your participation,
Rainer Pepperkok, Tanja Ninkovic and Nina Habermann, EMBL Heidelberg
Gernot Poschet, Heidelberg University
Georg Stoecklin, Lisa Jacobi and Jochen Weishaupt, Medical Faculty Mannheim
Gabi Ende, ZI Mannheim
Elisa May, DKFZ Heidelberg
---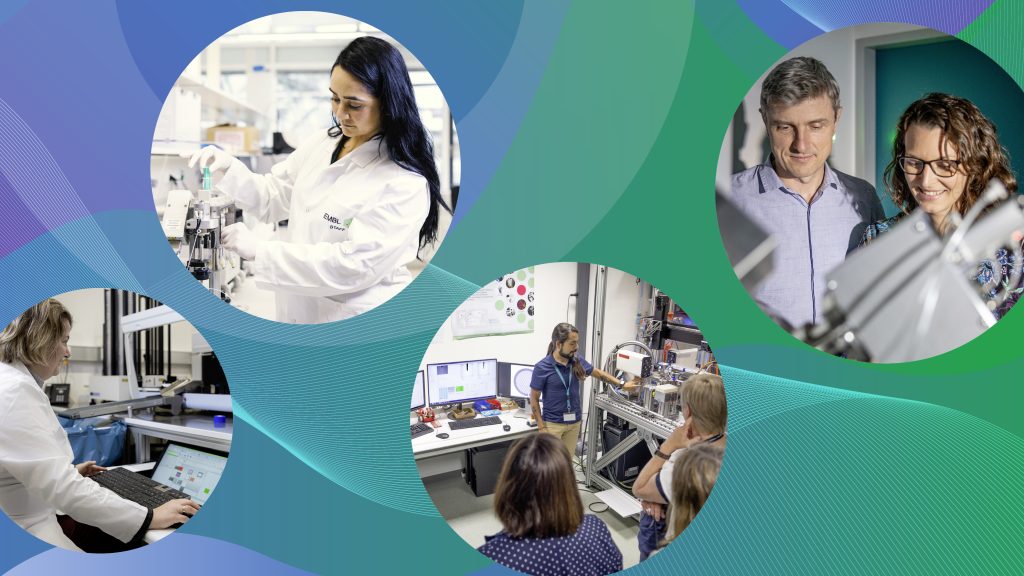 ---
16 October 2023, EMBL
Topic of the day: Best practices in user support
Peer-training: Best practices in user support for current and potential users: Who are your users? Understanding user needs and ways of working.
Networking: First meeting of representatives of Alliance RIs, Visit twoEMBL RIs
Scientific focus: Presentation of the scientific services at EMBL Heidelberg
2. 6 November 2023, Heidelberg University
Topic of the day: Expanding the user base
Peer-training: Increasing the external user pool: Communication and dealing with external users; Marketing and visibility to broaden user base
Networking: Second meeting of representatives of Alliance RIs, Visit of two RIs teams
Scientific focus: Presentation of the scientific services of life sciences at
Heidelberg University, and University Hospital HD
3. 14 December 2023 (t.b.c.), Medical Faculty Mannheim
Topic of the day: Designing your services
Peer-training: Designing your services: Assess user satisfaction and integrate feedback; Keeping the facility cutting edge;
Networking: Third meeting of representatives of Alliance RIs, Visit of two
RIs within the Medical Faculty Mannheim and ZI
Scientific focus: Presentation of the scientific services of life sciences at
University Clinics Mannheim and ZI
4. 18 December 2023, DKFZ
Topic of the day: Developing CFs strategically
Peer-training: Developing Core facilities strategically: Assessing Impact; Positioning facility in the organisation strategically;
Networking: Fourth meeting of representatives of Alliance RIs, Visit of
two RI teams of DKFZ
Scientific focus: Presentation of the scientific services of DKFZ
---
Contact for information:
Tanja Ninkovic, ninkovic@embl.de