EMBL alumni tackling environmental challenges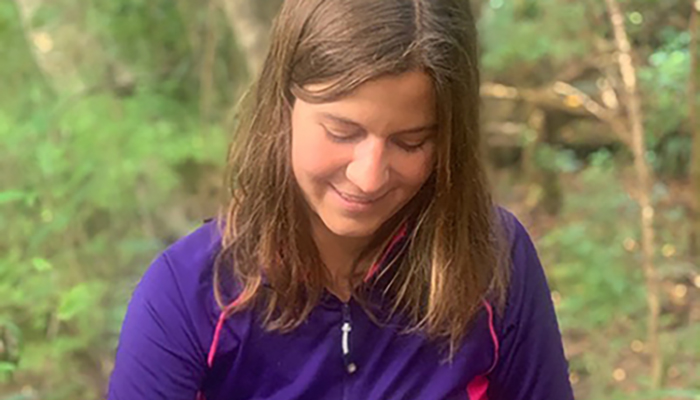 EMBL alumni tackling environmental challenges
EMBL World Alumni Day 2020 takes place virtually on Friday 17 July, and we look forward to hearing from EMBL Director General Edith Heard about EMBL's future research directions and the newly launched Environmental Research Initiative from EMBL Director Mathias Hentze.
In-keeping with this theme, we are proud to showcase EMBL alumni whose work contributes towards know-how that can help answer some of the current environmental challenges (loss of biodiversity, pollution, malnutrition, the energy crisis or climate change).
Are you currently doing environmental research, or work that supports environmental goals? Please get in touch at alumni@embl.org, including your name, role, organisation and an outline of your work.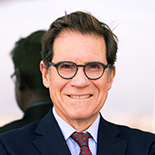 Giulio Superti-Furga
Scientific Director and CEO, CeMM, Vienna
EMBL Heidelberg Team Leader, 1991-2004
"EMBL is a place one learns to explore. Explore beyond your petri dish, your boundaries. In my lab we are now interested how biological systems exchange chemicals with the environment. Organelles and cells, cells and organs, organs and organisms, organisms and the ecosystem. Planetary chemical bioexchange. Pure EMBL stuff."
Werner Kühlbrandt
Director, Max-Planck-Institut für Biophysik, Germany
EMBL Heidelberg Group Leader and Senior Scientist, 1988-1996
"I work on the structure and function of energy-converting membrane proteins bycryoEM and crystallography, in particular the mitochondrial and chloroplast ATP synthase, and of energy-converting membrane transporters."
Friedrich Frischknecht
Professor for Integrative Parasitology,
Heidelberg University Medical School, Germany
EMBL Heidelberg Predoc, Way Group, 1996-2000
"We are working on malaria, seeking to understand the basic science and developing new tools to contribute to eventually controlling it. This fits into the area of malnutrition section, as much of malnutrition is linked to infectious disease (tuberculosis, HIV, malaria, rotavirus, measles, cryptosporidium, schistosomiasis, filariasis, leishmaniasis, hepatitis, etc and co-infections of them all). In poorer parts of the planet, people who suffer from infections can't tend their fields, meaning crops yield less, which leads to starvation. This, in turn, leads to exaggeration of disease; an age-old vicious circle that costs millions of lifes every year. My hope for a better planet is to have one without infectious disease. People in the rich world don't realise that control of infection is the foremost important first step towards economic empowerment, both at an individual and a national level. It's a bit like talking about gender equality without first taking care of childcare, just more important." Read more
Andrea Herold
Group Leader Microbiology, White Biotechnology Research, BASF SE, Germany
EMBL Heidelberg Predoc,
Izaurralde Group, 1999-2003
"Our research department is developing sustainable innovations for the chemical industry. Examples are chemicals based on renewables and produced by microbial fermentation (instead of petroleum-based chemistry) or biologicals (= microorganisms) and natural-compound based actives for agricultural use."
Paul Dupree
Professor in Biochemistry, University of Cambridge, UK
EMBL Heidelberg Postdoc, Simons Group, 1991-1993
"I am a plant biochemist and cell biologist, and work on the enzyme machines that make polysaccharides, and how these polysaccharide structures provide remarkable properties to plant cell walls and materials made from them. The work has impact in the areas of: pollution – we work on replacing plastics with biocompostible materials; malnutrition – we work on improving the dietary fibre and reducing sugar in the food (start up company there); the energy crisis – the sugars in the polysaccharides can be fermented to transport fuels or biogas; and climate change – we work on understanding and improving wood and timber for building construction, to reduce steel and concrete and to lock up CO2 in buildings." Read more
Peter Uetz
Associate Professor, Virginia Commonwealth University, USA
EMBL Heidelberg Predoc, Zeller Group, 1993-1997
I started the EMBL Reptile Database, alongside Thure Etzold and Ramu Chenna, when I was at EMBL between 1993 and 1997. At the time, it was a small side project but after nearly 25 years of continuous operation it's taking much of my time now. The Reptile Database provides data for >11,000 reptile species (more species than birds) and the reptile taxonomy for projects such as the IUCN Red List of Endangered Species and the Catalogue of Life, but also data for the NCBI taxonomy and many others. Among other things, we currently work on a manuscript describing the conservation status of all ~1700 species of skinks. Visit the reptile database and find out more here.
Lara Urban
Alexander von Humboldt Research Fellow, University of Otago, New Zealand
EMBL-EBI Postdoc, Stegle Group, 2015-2019
"I explore how genomics research and statistical and machine learning methodology rooted in human genomics can benefit and be incorporated into conservation management of endangered species and ecosystems. During my PhD at EMBL-EBI and the University of Cambridge, I applied and developed methodology in the fields of statistical cancer genomics and single-cell genetics. I now combine this expertise in genomics with my background in applied and theoretical ecology to investigate how these approaches can be leveraged together with established population and evolutionary genomics approaches to inform the fledgling field of conservation genomics. My research concentrates on two critically endangered avian species endemic to New Zealand, the takahē and the kākāpō, which were considered extinct and have been central to the development of institutional and societal wildlife conservation consciousness since their rediscovery. Some exciting initial results are currently allowing us to adjust their management according to individual infectious disease susceptibility.
"I am also applying environmental DNA (eDNA) and metagenomics approaches in various projects, including marine, avian, invertebrate as well as viral diversity studies. In connection herewith, I am co-founder and -organiser of the UK-based organisation PuntSeq, which employs real-time nanopore sequencing for freshwater monitoring." Read more about Lara's work