Green coffee at EMBL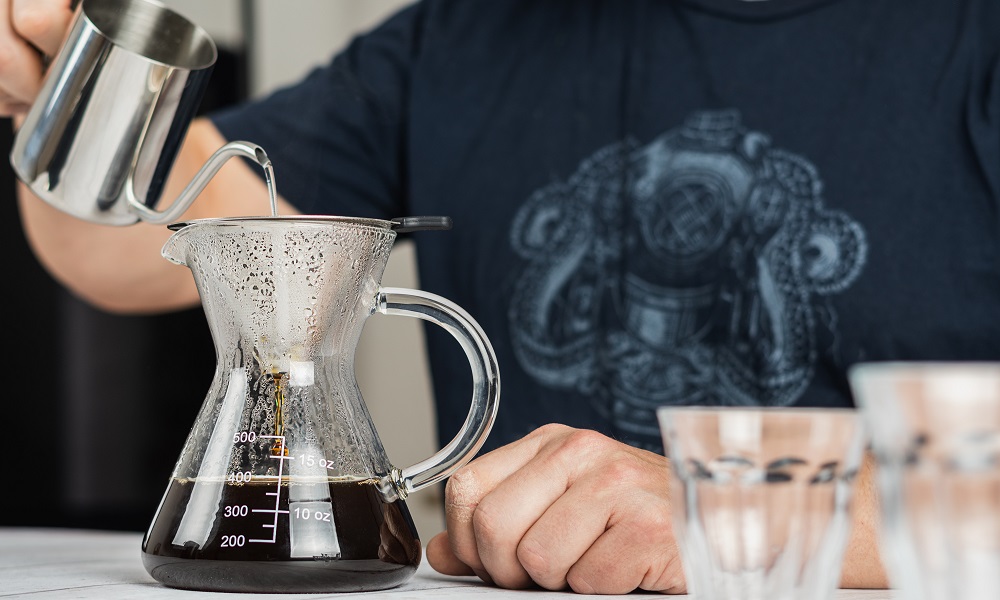 The cafeteria at EMBL Heidelberg is a welcome place to rest, to work, to meet, or to chat – properly physically distanced, of course, and most often over a hot cup of coffee. And now, the espresso and cappuccino have a more intense flavour and are produced in a 'green' way by an EMBL alumnus.
Together with two friends, Gregor Reither – a former postdoc in the Cell Biology and Biophysics Unit – has started Better Future Coffee, which aims to produce more sustainable coffee. Not only is the company reducing the amount of packaging – the coffee arrives at EMBL in a deposit bucket – it also supports the Eden Reforestation Projects. For each kilogram of coffee sold, six mangrove trees are planted. Each tree binds up to 300 kg of CO2 during its lifetime, preventing the erosion of coasts and providing habitats for birds and fish. The reforestation is performed by local workers, supporting the regional economy.
The coffee beans themselves are of high quality, and through direct trade with the plantations the local farmers work under good conditions and are paid fairly for their work.
The switch to Better Future Coffee is just one of many green initiatives EMBL is pursuing for a better future.
Credit: Pascal Klaiber/Better Future Coffee
If you have a stunning picture of your science, your lab or your site, you can submit it here.
---