Clear views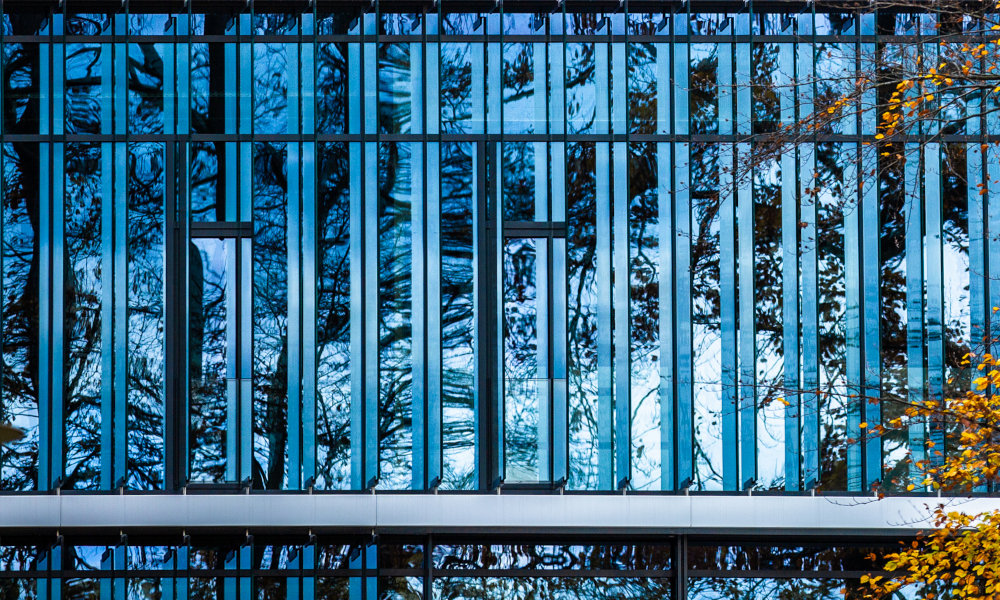 With the external scaffolding removed, another step in the construction of the EMBL Imaging Centre is complete. Now we get a first glimpse of the final look of this stunning building.
The impressive windowed façade, visible here reflecting the trees of the surrounding woods, covers 1150 m2. This makes the Imaging Centre a very bright building where light will be shone on life. It also conveys the Imaging Centre's open character to the visiting scientists that EMBL and the envisioning architects had in mind.
When it's finished, the Imaging Centre will host several high-end electron and light microscopes. Among them are microscopes co-developed at EMBL that are specifically configured for linking light and electron microscopy. The integration of these two very different microscopy techniques will enable scientists to bring together functional and structural information to gain new insights.
The EMBL Imaging Centre will be open to visiting researchers from all over the world. This means EMBL's expertise in imaging technologies and data analysis will be shared with scientists from other institutes, promoting scientific discovery in EMBL's member states and beyond. As such, the EMBL Imaging Centre will function as a service and training facility for the most advanced imaging technologies.
Image Credit: Kinga Lubowiecka/EMBL
If you have a stunning picture of your science, your lab or your site, you can submit it here.
---