Rainbow lab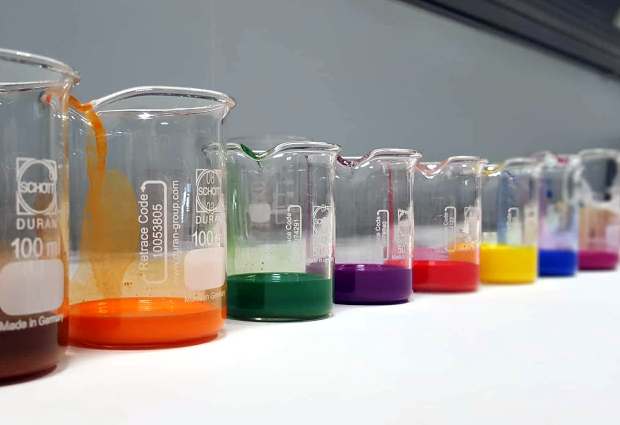 Laboratories all over the world are often chaotic, a bit messy and look grey and unwelcoming. Not so in this lab, pictured by EMBL staff member Emily Savage. The differently coloured fluids, arranged in a row, bring vivid colours into the more subdued environment of the lab.
The picture was taken in the labs of EMBL's Advanced Training Centre in Heidelberg, as part of an arts and crafts event. Needless to say, the colourful fluids are not dangerous biological hazards but simply water with varying amounts of fabric dye in it.
The different colours were needed for a Batik-making evening, hosted by former EMBL member Diah Yulianti Dubslaff. Batik is an Indonesian dyeing technique in which liquid wax is used to draw patterns on cloth. The wax prevents dye from entering the textile during the dyeing process and is removed afterwards, leaving behind a pattern in the original colour of the cloth.
EMBL's international staff make events like this possible, allowing everyone to share aspects of their culture.
If you have a stunning picture of your science, your lab or your site, you can submit it here.
---