New Speaker announced for Nordic EMBL Partnership
The Nordic EMBL Partnership for Molecular Medicine has announced Bernt Eric Uhlin as the partnership's new speaker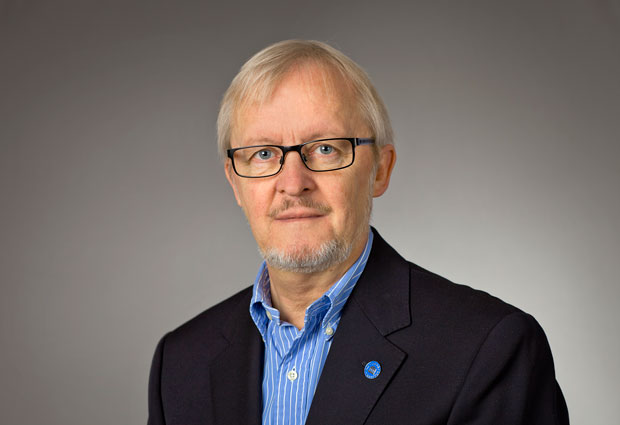 BY Annabel Darby
The Nordic EMBL Partnership for Molecular Medicine has announced Bernt Eric Uhlin as the partnership's new speaker.
Professor Uhlin is the Director of Molecular Infection Medicine Sweden (MIMS), and is also a professor at the Department of Molecular Biology at Umeå University. He was elected by the Partnership's Steering Committee at the eighth annual Nordic EMBL Partnership meeting, hosted by the Institute for Molecular Medicine Finland (FIMM) in Helsinki this September.
The Nordic EMBL Partnership brings together four research centres; the Danish Institute for Translational Neuroscience (DANDRITE), the Institute for Molecular Medicine Finland (FIMM), the Laboratory for Molecular Infection Medicine Sweden (MIMS) and the Centre for Molecular Medicine Norway (NCMM). These national research centres combine the longstanding and strong tradition of translational molecular medicine in the Nordic countries with the operational model and core principles of EMBL. The speaker is responsible for representing all nodes in any general matters, speaking on behalf of the partnership and promoting its international visibility.
On his new appointment as speaker, Professor Uhlin said: "It is both an honour and a pleasure for me. Now in its tenth year, the four Nordic partners include more than 500 scientists and staff that are joined in an effort to foster scientific excellence and facilitate interdisciplinary collaborations, as well as to share state-of-the-art research infrastructures, in a great partnership with EMBL.
"As our first speaker, Kjetil Taskén has represented the partnership in an excellent manner. I will certainly aim to follow Kjetil's example in our work facilitating partnership activities and in making it increasingly visible among the international research community."
---
Kjetil Taskén, Director of Centre for Molecular Medicine Norway (NCMM), reflects on how the partnership has developed
"Since launching in 2008, the Nordic EMBL Partnership has come a long way. It now constitutes a Nordic powerhouse focused on molecular medicine and translational research, with more than 500 people across almost 50 research groups, and an aggregated budget of more than 50 million EUR at the four partner sites.
We have seen great scientists develop, with an output of exciting data and tangible innovations. The partnership is also taking the lead on national responsibilities in multi-partner grants on the Nordic (NordForsk) and European arena (Horizon2020, ESFRI, IMI). The core focus of the partnership is on human physiology and pathophysiology, and throughout my time as speaker we have worked on developing complementarity, collaboration and cohesion between the nodes and EMBL in this area.
I think the partnership is still on a steep upward trajectory and that there is also great potential for future important discoveries and outputs, and for further coordinated actions. The many young scientists that rotate through the partner centres and benefit from the greenhouse strategy for development of young talent will also constitute a powerful network of young scientists and Alumni that will also populate the wider environment."