ARISE fellowship programme readying for applications
EMBL service leaders discuss the impact of EMBL's new fellowship programme for research infrastructure scientists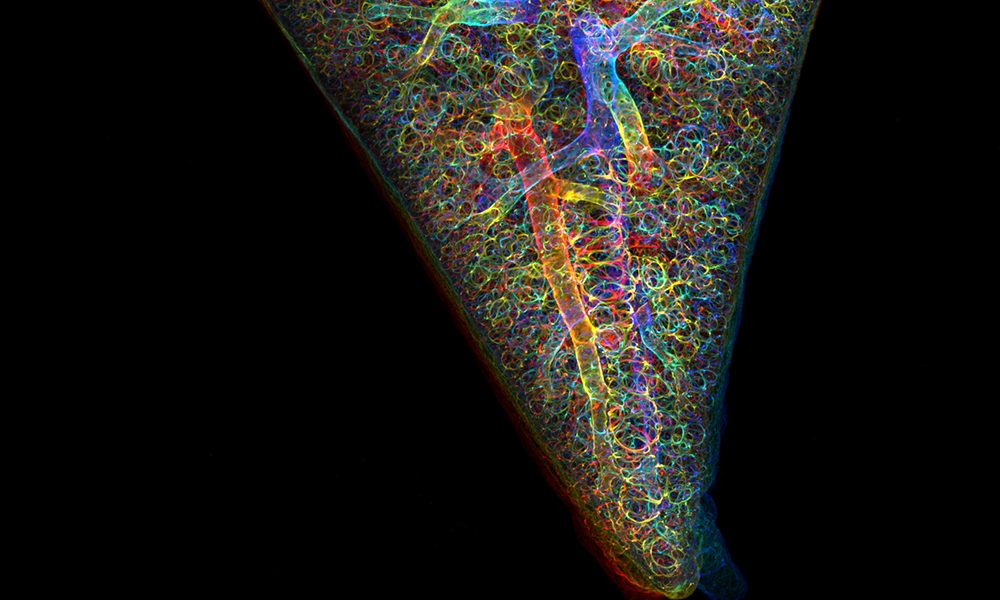 Whether it's the increasingly high-tech nature of life science research or managing international partnerships, government regulations, budgets, and daily staffing issues, infrastructure management seems to need a wide-ranging skill set to be done well.
And while learning on the job has previously been the norm to build that repertoire of skills, it's become clear that the time is now for an infrastructure science fellowship programme in the life sciences. EMBL is embarking on such a venture with its upcoming programme, ARISE.
"With instruments becoming ever more complex and ever more expensive, it's natural to run them in centralised facilities," says Thomas Schneider, an EMBL Joint Head of Research Infrastructures, Group Leader, and Senior Scientist. "Running and developing such facilities requires people with a solid grounding in science, technology, and management. Acquiring these skills in the right mix and in a structured way has not been possible until now."
Ever-evolving technology and related budgetary, regulatory, and management challenges prompted EMBL to establish its new ARISE fellowship programme, which begins accepting applicants in December.
EMBL's ARISE fellowship programme will be the first long-term preparatory programme of its kind. Over the next five years, EMBL will train a diverse group of 62 engineers, computer scientists, mathematicians, and others to develop and run research infrastructure to become future leaders in technology development and to take senior positions in life science research infrastructure, either in academia or industry.
ARISE sets the stage for an expansive learning environment in which fellows will benefit from the knowledge of instructors and other programme participants. Together, fellows will expand their expertise to better understand the practicalities of infrastructure, management, and regulatory issues, as well as the finer points of technology development and an overview of trends in the life sciences.
Looking back on his own training, Thomas feels he was very much in the right place at the right time to acquire infrastructure understanding, when as a fellow in the EMBL PhD programme in the early 1990s he became intimately acquainted with user support requirements at the beamlines on Hamburg's DESY campus. He credits that early experience for building a foundation in infrastructure science, but notes the challenge of scaling up when returning to EMBL in 2007 to construct beamlines for Structural Biology on the then new PETRA III synchrotron in Hamburg.
"It took a while to find my way on a complex project in a complex setting to be run on extremely ambitious timescales," he says. "I hope that we teach ARISE fellows how to understand, organise, and run big and small projects – with fewer sleepless nights!"
Big data requires big infrastructure
Jo McEntyre, Associate Director of EMBL-EBI Services, Senior Scientist, and Head of Literature Services, notes that ARISE should develop the expertise of people from a variety of technical and scientific backgrounds, and – importantly – the programme includes bioinformatics as part of the training.
Her own career path in infrastructure management began with science publishing. Jo has been at EMBL for 11 years, and since 2019 has led the team that runs the Europe PMC database of research publications – over 6.4 million articles and preprints, and about 38 million abstracts. Some of her team members have expertise in machine learning, which can support data curation.
"Informatics has an obvious parallel with technology development," she says. "Both mature and new data services in molecular sciences need to be developed and extended to support evolving scientific needs."
Within informatics, Jo points out the need for different kinds of expertise and different perspectives, for example to provide the robust and advanced engineering required to meet increasing data storage challenges, to improve search and analysis algorithms, and to enable biologists to deposit, discover, and reuse shared open data to best effect.
"It's very, very hard to recruit people with expertise that spans both the service engineering and scientific worlds," she explains. "The promise of the ARISE programme is to formally train people coming from research or engineering backgrounds who wish to expand their expertise, or to change careers, in the context of data infrastructure. In the future we will have more experts who have consciously chosen this career path and, through ARISE, will have been trained to lead the development of the data services of the future."
A jump-start on managing facilities
Jim Swoger, Head of the Mesoscopic Imaging Facility at EMBL Barcelona, sees the ARISE programme as a way to give new core facilities a leg-up right from the start, so they don't experience the growing pains that can traditionally occur as management looks for equitable ways to meet user needs.
"Joining this facility was my first time working with users and thinking about the management side of things, such as how to schedule users," Jim says. "My background was in engineering and physics. The fact that ARISE fellows will have exposure to management strategies, budgeting, and other issues like interpersonal communication, will likely be very helpful to their careers."
By 2025, ARISE fellows will take up roles in infrastructure across industry, healthcare, academia, and other sectors. Many will use their expertise to help develop life science infrastructure in EMBL's member states.
"The general philosophy has really evolved from individual scientists with their own microscope to people realising it's more efficient to share resources," Jim says. "I think it's now at a critical point. Twenty years ago, it wouldn't have made sense to have this kind of programme because we had too few facilities to make it worthwhile. Now, these kinds of research hubs are really growing."
---
ARISE is a five-year project co-funded by EMBL and the European Union's Horizon 2020 research and innovation programme under the Marie Skłodowska-Curie grant agreement no. 945405. Apply to join the ARISE programme.