Behind the scenes: Event poster design
We all see them: posted in university corridors, adorning the offices of postdocs and graduates students, layered on noticeboards. Posters are one of our most effective marketing tools, promoting EMBL events to a broad audience. But there is more to them than meets the eye – these creations aim to capture the science at the heart of an event in a single, high impact design. EMBO's Web and Graphic Designer Aditya Kusuma Jati shares his insights into the art of creating compelling event posters.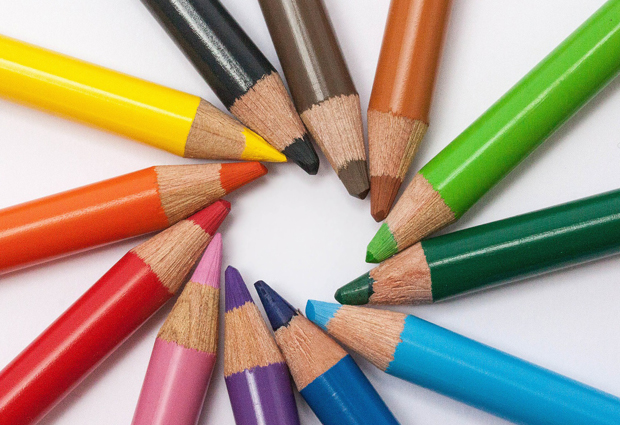 What makes a good poster?
A good poster is smart in telling its story. It also has enough room for its content to breathe, meaning that it is not clustered: it should have enough information but not too much. Good typography, and the careful arrangement and formatting of text are really important, too.
What is your process for poster design? How does this compare to other design projects?
The process for different types of graphic design is fairly similar: you start by asking your client what they want, and go from there. I do not have a science background, so this is an especially interesting process. The scientific organisers send a reference image, which for them is important to their research field; for me, however, it is often a pattern or motif within it that draws my attention. Next, I ask related questions, which are sometimes quite basic: DNA base pairs might be simple stuff, but the last time I learnt about biology was at school 12 years ago! Recently, when I was designing the poster for the EMBO | EMBL Symposium: Biological Oscillators, I learnt about the circadian clock – after talking with the organisers, we agreed to make a gradient from light to dark to represent day to night.
Where do you find your inspiration?
I started making posters for EMBO-funded meetings, which are based on various templates (there are so many meetings in a year it saves time to use pre-designed templates). Of course, we can apply our own creativity: sometimes I browse through other designers' work, exploring their ideas and trying to recreate their style. This works well for recurring meetings, when I like to keep a similar style while incorporating some of my own design ideas. I often look at other meeting posters, and browse online for inspiration, too.
What has been your favourite poster so far?
In general, the EMBO | EMBL Symposia posters are my favourites. If I had to choose, it would be the Mechanisms of Neurodegeneration and Biological Oscillators.
How long have you been designing?
I graduated in 2009 and start working at EMBO in 2010, so I have been designing professionally for more than five years. In reality this is longer, since I was required to do at least two internships while studying. I grew up designing: as a kid I used to read Japanese comic books, and would always draw the characters!