Obituary: Riccardo Cortese
The life science community is deeply saddened by the loss of EMBL alumnus Riccardo Cortese (1944–2017)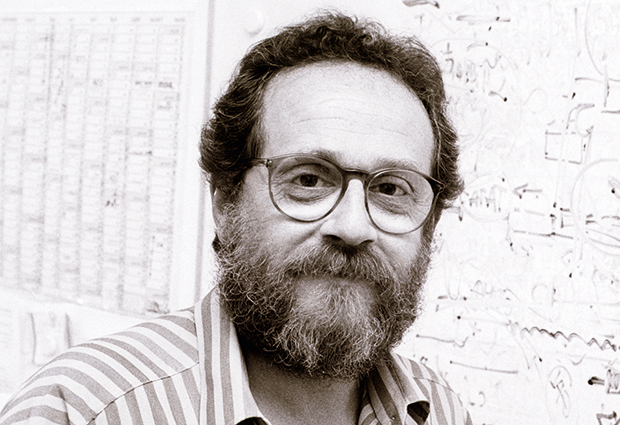 The life science community is mourning the loss of Riccardo Cortese, former head of EMBL's Gene Structure and Regulation Programme (now the Genome Biology Unit), who passed away in April aged 72. Riccardo was a prominent figure in the life sciences internationally, driving many important discoveries that had a huge impact on both fundamental and applied research.
Riccardo completed his PhD in Berkeley, California and became Professor of Molecular Biology in Naples. He then moved to the Medical Research Council in Cambridge, before joining EMBL and founding and leading the institute's Gene Structure and Regulation Programme. In a recent interview, Riccardo advised people at EMBL to "make the most of the opportunities while working in such an inspiring and invigorating environment." He described how he loved EMBL's international environment and many in the EMBL community recall the energy and inspiration he gave to his students and staff.
He cared deeply about the younger people he worked with and was the natural mentor of the entire Italian community at EMBL in the 1980s
Riccardo also described himself as "restless, curious, with a lot of optimism." After EMBL he set off in a completely new direction in industry as Director of the Institute for Research in Molecular Biology (IRBM) in Rome, where he led the development of several drugs that are now on the market. He then changed direction again, launching startup company Okairos in 2007 with the goal of developing new genetic vaccines, including a candidate for the Ebola virus. Passionate about science and an active researcher long after 'normal' retirement age, he is remembered not only as a great researcher, but an innovator, communicator, mentor and friend.
EMBL Director General Iain Mattaj said: "Riccardo was genuinely passionate about science. He constantly generated new ideas and approaches to problems and pursued solutions tirelessly. He was also fascinated by new technologies ­­­– for example becoming an avid fan of "Snaker" computer game, the only game on the early IBM terminals at EMBL. He cared deeply about the younger people he worked with and was the natural mentor of the entire Italian community at EMBL in the 1980s."