Witness to history
Forty-five years ago, alumna Frieda Glöckner made a phone call that changed her life.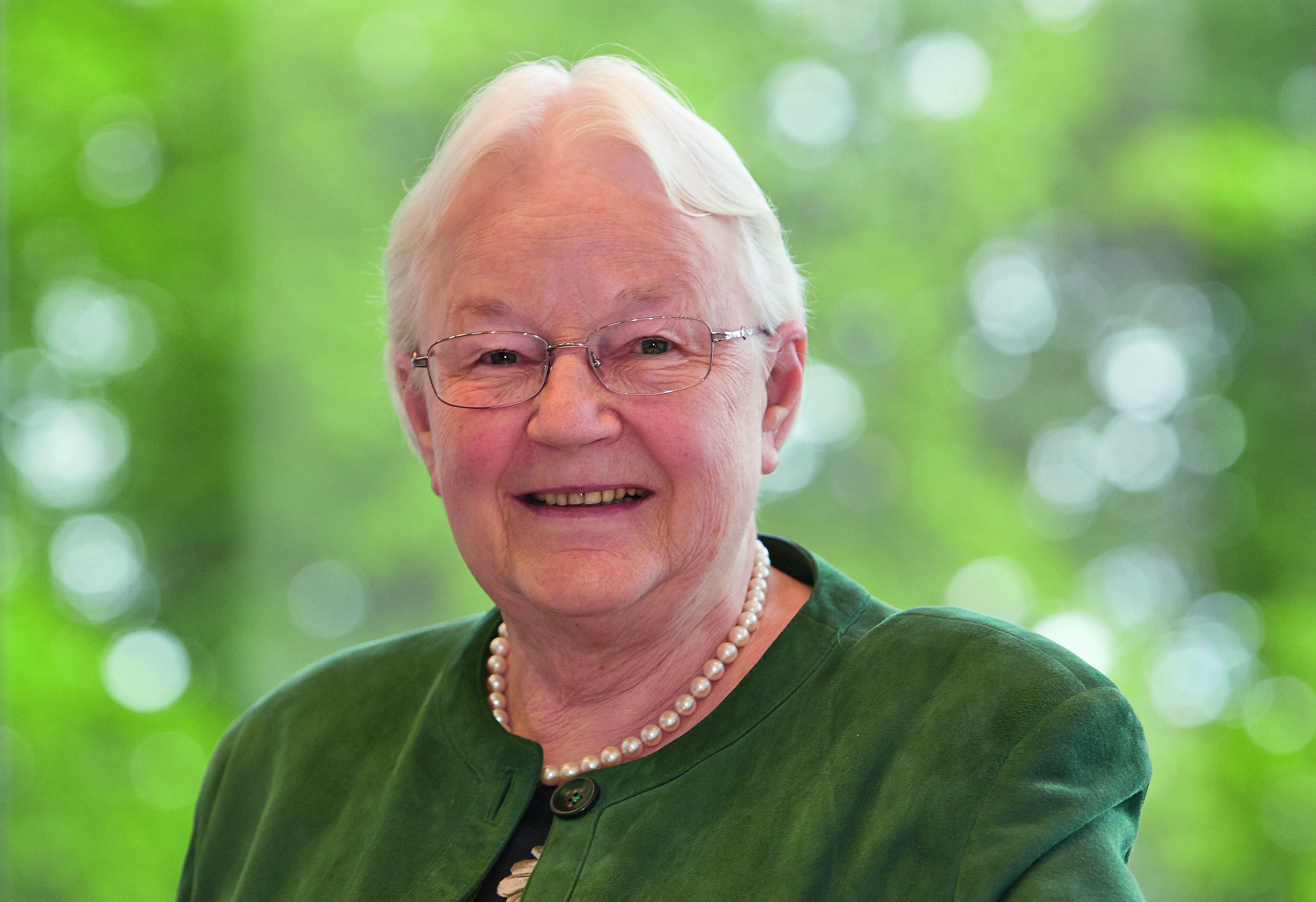 Whilst working as a secretary at the Medical Biology Laboratory in Rijswijk, in the Netherlands, her manager J.A. Cohen died unexpectedly. Cohen was vice-chair of EMBO's Council, and part of a team of ambitious scientists who were sowing the first seeds of a joint European venture in molecular biology. Eager to find another job in the field, she contacted EMBO's executive secretary Ray Appleyard – soon she was on the train to Brussels, where she was hired on the spot just as project EMBL was beginning to take off.
Front-row seat
It was the beginning of an adventure that provided Glöckner with a front-row seat to EMBL's history. She was involved in drawing up the Lab's first indicative scheme, organised initial steering committee meetings, and later served under four directors general as the institute grew from a mishmash of container rooms to the sophisticated multi-site operation it is today. "In the beginning, it was difficult to imagine what the Lab might become," she says. "There was no bus service, infrastructure, or electricity – all of that had to be put in place."
One project saw her trekking up a Swiss mountain with a typewriter on her back.
She was also present at perhaps the most significant meeting in EMBL's history – the official signing ceremony at CERN, Geneva in May 1973. "It was attended by a who's who of biology," she says. "Beforehand, many questions were being asked: How much money would be needed? How much were governments prepared to pay? Who would sign? But the team of scientists driving the project, led by Sir John Kendrew, had strong belief and were very effective at communicating its potential benefits. It ended up a marvellous occasion."
Above and beyond
Ahead of the signing, Glöckner recalls hastily stitching together a makeshift flag to replace a missing one – a steadfast approach that characterised her early years in the Lab where she was administrator, recruiter, event organiser, and diplomat all at once. One project saw her trekking up a Swiss mountain with a typewriter on her back for a meeting with Jeffries Wyman, then Secretary General of EMBO. In another, she travelled to China where she spent four months studying mandarin in order to liaise with Chinese visitors. "I had to rush back for the winter council meeting, where they needed me to take minutes!" she smiles.
As the scope of the Lab's programmes grew, Glöckner's role evolved into heading up EMBL Council's meeting secretariat where, before retirement in 2007, she organised and meticulously recorded further events that have shaped EMBL's history. "People can learn a lot from how the EMBL model has been achieved and it is crucial we preserve as much of this history as we can," she adds. "I was always surrounded by people with great ideas, skill and passion, and looking back it makes me very proud to say that I was there at the start of something really big."
Related links