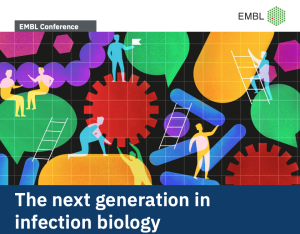 In January 2022, the EMBL Fellows' Career Service organised a career session focused on the academic job market as part of the 'The Next Generation in Infection Biology' conference. To bring some clarity about the hiring process and what is needed to secure a faculty position, we ran a short anonymous survey among principal investigators (PIs) hiring in the life sciences to complement a career panel discussion. The survey focused on the early stages of the job application process, and the results are presented in Part I of this blog post.
This second blog post summarises the career panel discussion with four PIs from France, Spain, Malta and the Netherlands about what search committees expect from candidates at the interview stage. The panel discussion was initiated with a few questions from the EMBL Fellows' Career Service and this was followed by an open Q&A from the audience.
---
What do you expect from a job talk – in particular the balance of past and future work?
All panellists agreed that no rule of thumb can be applied to the structure of a job talk in terms of past versus future work. This might be different depending on the career stage of the candidate and how relevant previous research experience (e.g. PhD) or acquired skills are for the position. The most important thing is to convince the committee that your research is exciting and will be beneficial for the institution. To do this, it is important to understand what search committees are looking for. Additionally, though search committees are looking for candidates who are on top of their research topic, the ability to transmit passion and enthusiasm for the subject matter is also critical.
In addition to scientific questions from the job talk, what other questions can candidates expect?
The panel explained that many questions will be aimed at understanding the feasibility of your proposed work. You need to understand in advance what is available at the institution and what it is not. It has to be clear that you have reflected about your future team, infrastructure, funding, research collaborations and any other aspects that will be important to deliver your proposed research. The lack of a thought-through plan can easily rule out candidates who would otherwise be competitive.
Another set of questions will focus on self-awareness and career prospects. Search committees will be curious to hear about where you see yourself in the future and what your professional ambitions are. Moreover, you should be able to answer questions related to your strengths and weaknesses.
Other questions will try to assess how flexible and collective you are. Showing an openness to be involved in, for example, administrative and teaching duties, will be perceived favourably.
And last but not least, expect questions about ownership of research. Be ready to clearly outline what you have done and what was the role of your supervisor(s) in your previous research.
Below are the specific questions that panellists mentioned:
In 5 years, can your research project be done at our institution?
What will be the role of research collaborations at the institution and beyond?
What is the research infrastructure you need to successfully execute your research plan?
What are your plans to apply for external funding?
Where do you see yourself in 5-10 years?
What is your weakness(es)?
How flexible are you? How collective are you? What else can you offer to the research community at the institute (e.g. open to collaborations, participation in working groups, write joint grants for instrumentation, willingness to teach)?
Regarding your past work, can you explain to us what you really did and what was the role of your supervisor(s)?
If you are preparing for an upcoming interview, check out this list of sample interview questions put together by the UCSF Office of Career and Professional Development.
What are some of the most common mistakes?
A common mistake is that candidates deep dive into the details too fast. These candidates focus too much on the ultra-specifics and fail to zoom out and explain why their research question is important. Search committees might not be necessarily experts in your field, so try to encapsulate your job talk in a broader question that can also spark the interest of researchers outside of your research field.
As already mentioned, a major aim for the interview is how you 'fit' to the institution. Focusing your preparation only on your research plan and what you aim to achieve is a recipe for an unsuccessful interview. Do your homework and learn what the institution/department is looking for. Attending an interview without that information shows a lack of interest and commitment, and it makes difficult for the search committee to envision you as a potential colleague.
Open Q&A from the audience
Who are actually involved in the search committees?
It depends on the institution and department but it is common to invite international external reviewers. The panellists mentioned that, when they are involved, external reviewers are often the most important committee members to convince. They will be well-informed on what the institution is looking for as they receive very specific information about the position.
Do you expect questions from the candidates during the interview?
Absolutely. Not asking questions shows a lack of interest and commitment. The specific questions that you should ask are not relevant, but they have to be asked.
What about external funding? Do you need it before applying for a faculty position?
It is clear that external funding is always an advantage and helps to increase the feasibility of your research proposal. However, your research proposal's potential to attract funding is more important than that you have gained funding for past projects.
To get a position, are multiple or last-author publications expected?
A last-author paper is not needed, and this is not the expectation for someone who just finished the first postdoc. After the first postdoc, what the search committee is expecting is a first-author paper which could be in a preprint format. If the paper is fully accepted and in a high-profile journal, this might help. But all panellists agreed that a solid research proposal along with promising preprints is enough to apply and get interviewed for faculty positions. Institutions look for potential so waiting until your publication is out might not be the best strategy, particularly if you are targeting a high-impact journal where the publication process is time-consuming.
Having a last-author publication might be expected if several postdoc appointments have been held by the candidate, but otherwise, this is not expected. Given that a last-author publication by a postdoc usually requires a previous negotiation with the PI, the panel recommends that you discuss this possibility for smaller side projects where you can supervise students.
---
Thank you again to all the panellists for their time and valuable contributions to the career panel discussion:
Prof. Joseph Borg, Associate Professor, University of Malta (Malta)
Dr. Daniel Lopez – Group Leader, CSIC-CNB, National Centre for Biotechnology (Spain)
Dr. Tâm Mignot – Group Leader, Aix Marseille University (CNRS), Institut de la Microbiologie de la Méditerranée (IMM) (France)
Prof. Dr. Suzan Rooijakkers, Full professor, UMC, Utrecht Infection & Immunity (The Netherlands)