Registration for Insight Lecture 2021 ends soon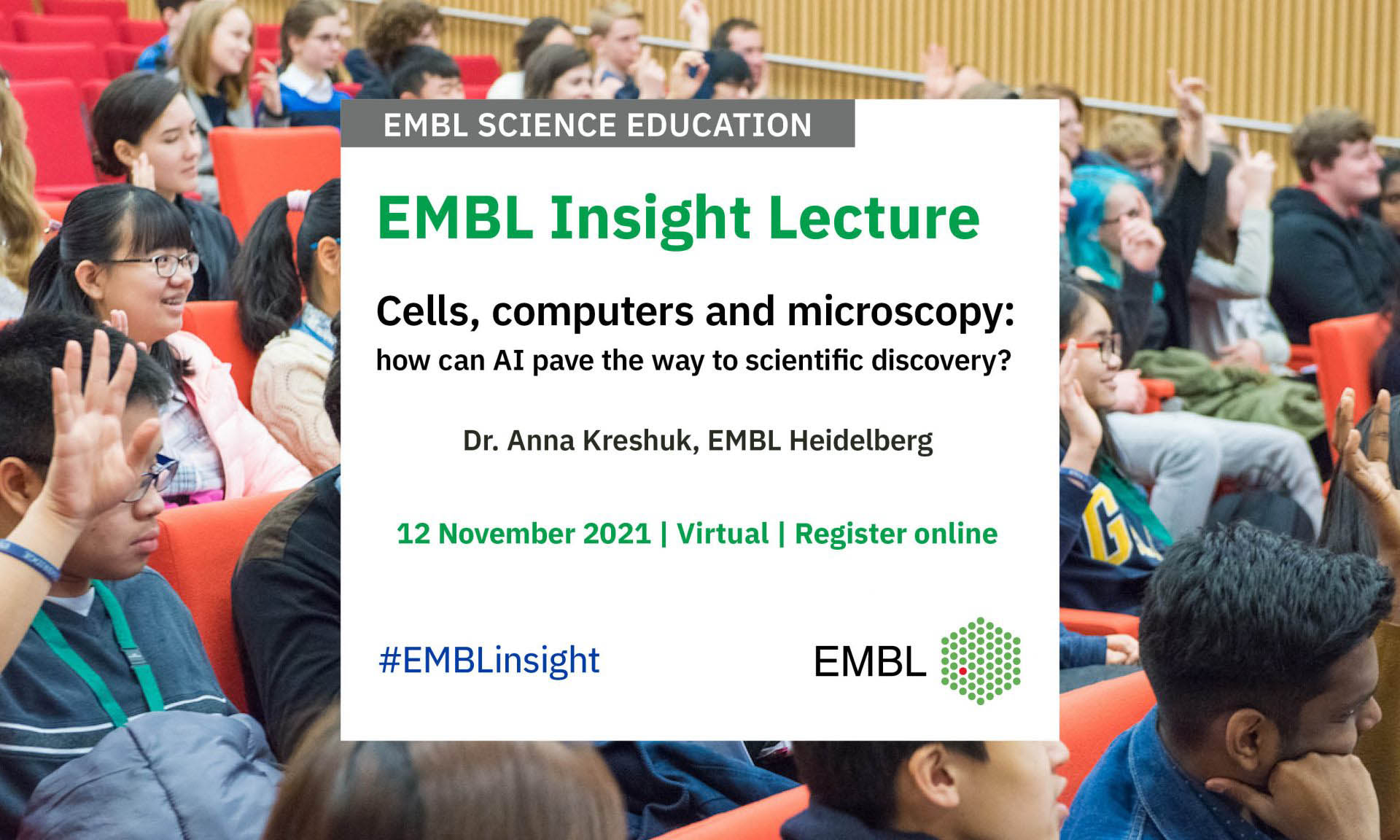 Sign up before 9 November to enjoy this exclusive event from EMBL!
One of the earliest Artificial Intelligence (AI) programmes was designed at the start of the 1950s. It could play a full game of checkers at acceptable speeds against human players. Fast forward around 70 years and we find that AI is just about everywhere. AI methods have, for example, revolutionized the way computers understand images. Think about automatic face recognition, 3D reconstructions from single snapshots, and even age-changing Instagram filters. AI has also entered the field of modern microscopy. The analysis of complex biological images is not a simple task, and AI tools help biologists image better and faster, as well as make sense of gigantic volumes of data produced by advanced microscopes.
In the EMBL Insight Lecture 2021, Dr. Anna Kreshuk, Group Leader at EMBL Heidelberg, will introduce students to the field of computer vision and discuss how scientists benefit from its recent breakthroughs in the field of modern microscopy. During the lecture, Dr. Kreshuk will use examples of cells, hearts and worms to illustrate how the algorithms and tools developed by her research team have shed new light in the field of microscopy and biology as a whole.
The EMBL Insight Lecture 2021 will take place on 12 November 2021, 10:30 – 11:45 CET. Registration closes on 9 November 2021. Although this lecture is targeted towards 15-18 year olds, anyone with an interest in science is more than welcome to join.