EMBL Insight Lecture 2019: video-on-demand now available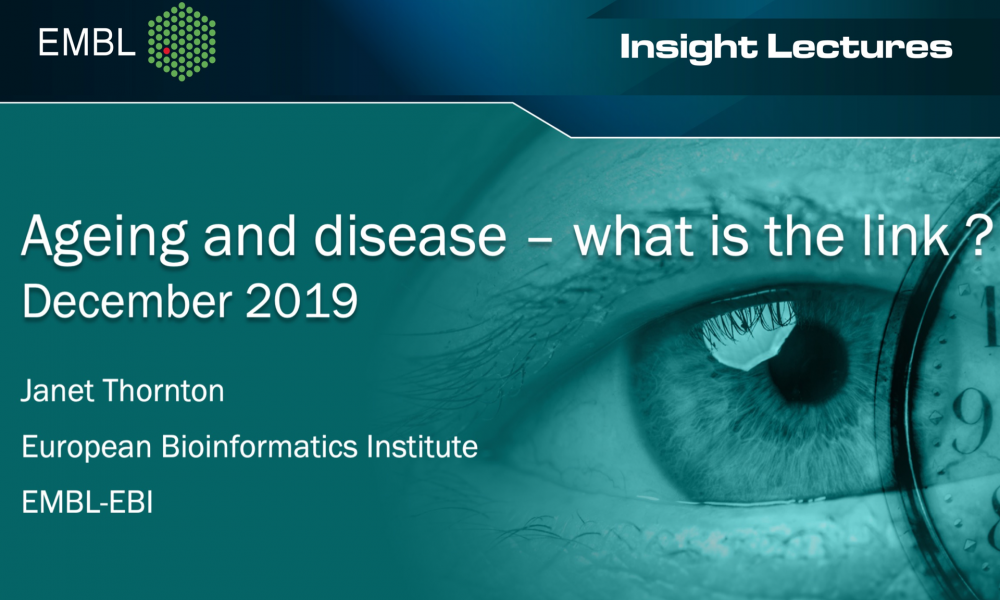 Have you missed the EMBL Insight Lecture last December? The recording of the lecture entitled "Ageing and disease – What is the link?" by Professor Dame Janet Thornton, Senior Scientist and Emeritus Director, EMBL-EBI is now available as video-on-demand.

To watch the lecture, please visit the page of the EMBL Insight Lecture 2019.
The EMBL Insight Lecture is presented each year by a senior EMBL scientist and aims at 16+ students. The lecture in December 2019 was attended by 70 high school students on the EMBL-EBI campus in Hinxton, United Kingdom. Over 500 students from Croatia, Germany, Greece, Italy, Malta, Portugal, Romania, Ukraine and the United Kingdom followed the lecture via live streaming.
Read a short new piece about the event on the website of the EMBL-EBI.