Dawson initially teamed up with Poul Nissen and postdoc Azadeh Shahsavar from DANDRITE. The Nissen Group set out to resolve the structure of GlyT1 in combination with bitopertin using X-ray crystallography, a powerful technique that provides detailed 3D models of proteins to gain insights into their structure and function.
When standard methods to resolve the structure of GlyT1 failed, the research team brought in EMBL's expertise in developing advanced methodologies. The EMBL Interdisciplinary Postdoctoral (EIPOD) programme was an important enabler of the collaboration; EIPOD supports postdocs to work on research projects involving academic and industry partners in collaboration with scientists at EMBL. "The EIPOD programme helped open up and accelerate discussions with Roche now that we were putting the project in a cutting-edge collaboration with EMBL," commented Nissen, Director of DANDRITE and senior researcher on the study. Shahsavar was able to collect the data for the study during her time as a postdoc in the EIPOD programme, during which she worked at EMBL Hamburg, DANDRITE, and Roche.
At EMBL Hamburg, Shahsavar worked in the Schneider Group, which developed the Serial Synchrotron Crystallography approach that allowed her to collect data from hundreds of microcrystals using EMBL Hamburg's state-of-the-art P14 beamline. The Schneider Group then developed software to combine data from microcrystals to reveal the full picture of GlyT1 at high resolution. "The game changer was when EMBL joined and brought the advanced methodology and softwareto enable this project to [reach] the end stage," said Dawson.
Thomas Schneider, Joint Head of EMBL Research Infrastructures, commented: "For challenging projects like this, we are happy to put the methodological expertise of our staff to work and to make full use of the technological capabilities of our beamlines and sample preparation facilities." Nissen agreed: "EMBL has proved time and time again they can really drive developments in imaging and bioinformatics."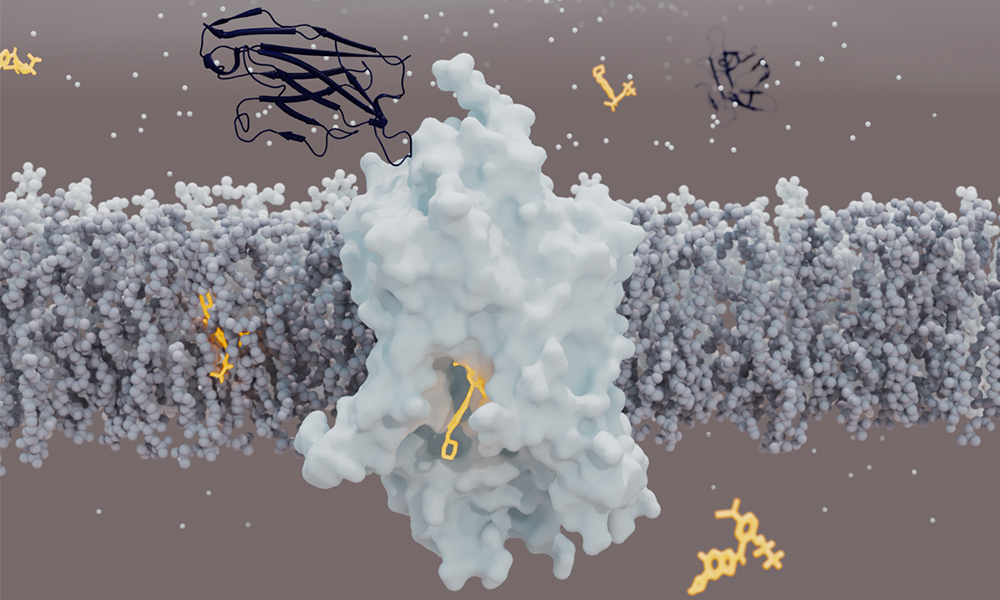 Azadeh Shahsavar et al. Structural insights into the inhibition of glycine reuptake. Nature, published on 3 March 2021. DOI: 10.1038/s41586-021-03274-z