Apply for virtual LearningLAB on cell biology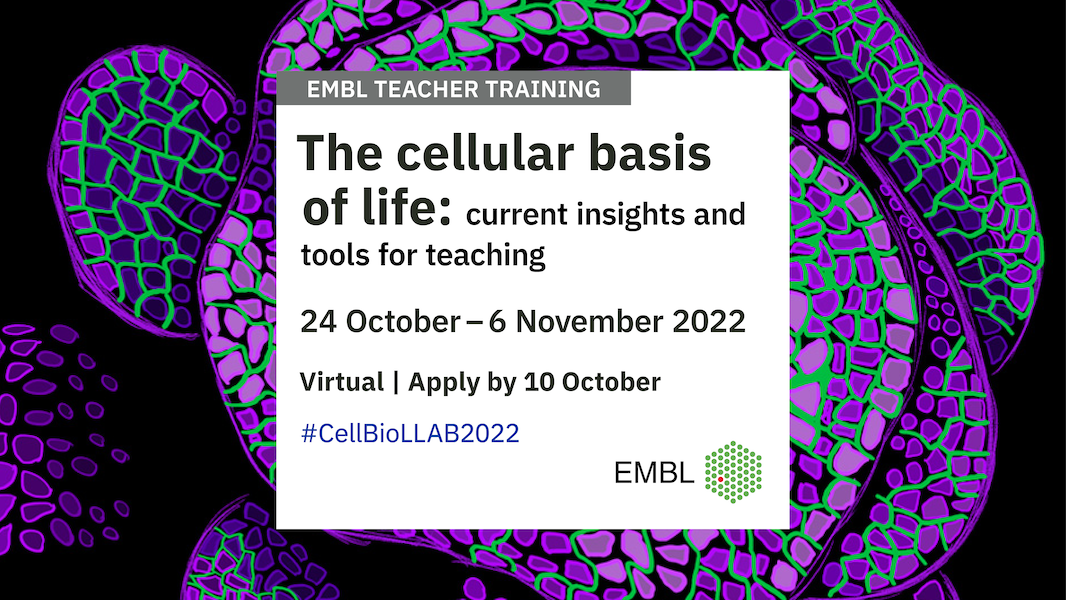 EMBL virtual LearningLAB: "The cellular basis of life: current insights and tools for teaching "
24 October – 6 November 2022
Advances in imaging technologies allow us to discover ever more intriguing details about the structure and function of cells. EMBL's Science Education and Public Engagement team (formerly ELLS) invites secondary school science teachers to explore this exciting area of biology in a virtual training course this October. The course "The cellular basis of life: current insights and tools for teaching " explores key research developments in cell biology and engaging ways of bringing the topic into the classroom. It gives an overview of the technological breakthroughs that have driven the field's development and emphasises the current understanding of the cellular basis of life and introduces future research directions and their potential impact. The course presents a collection of teaching and learning material, including practical exercises using research data to introduce the scientific methodology to students.
The two-week course runs from 24 October to 6 November 2022 and is free of charge. The workload is designed to fit a busy teacher's schedule, and the participants receive a certificate of attendance. The course language is English.
Application deadline: 10 October 2022
Visit the course page to find out more.