When the future comes knocking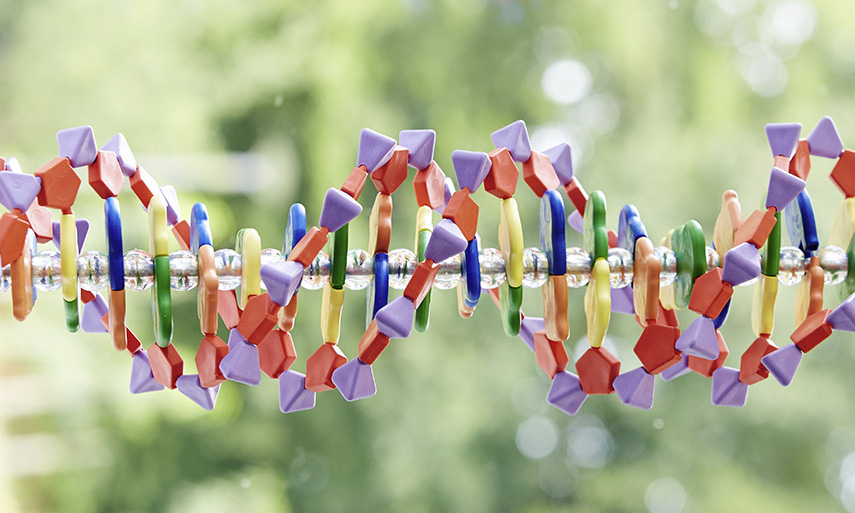 Sharing new discoveries in genome editing with teachers
By Hariharan Arevalagam
The power to control our species' genetic future is awesome and terrifying. Deciding how to handle it may be the biggest challenge we have ever faced.
– Jennifer A. Doudna
This "power" that Dr. Doudna was talking about is none other than CRISPR-Cas9. On the 20th of September 2021, educators from all over the world came together virtually to learn how to bring the knowledge about this potential paradigm shift in our understanding of genetics into their classrooms. From a total of 48 different countries around the world, about 200 participants tuned in to be part of this two-week teacher training course organised by the European Learning Laboratory for the Life Sciences (ELLS), the science education department of the European Molecular Biology Laboratory (EMBL). ELLS designed this course in collaboration with the public engagement office of EMBL-EBI and in partnership with Merck.
A paradigm-shifting technology with humble microbial roots
CRISPR-Cas9 was first discovered as a kind of bacterial immune system but has since become the most powerful tool for genome editing. CRISPR, short for Clustered Regularly Interspaced Short Palindromic Repeats, are DNA sequences found in bacteria and archaea. They are derived from viral DNA fragments left behind from past attacks by bacteriophages. After transcription into a short RNA, the fragments serve as a template to detect and destroy genetic material from similar viruses that might attack the organisms in the future. To achieve this, Cas9, an enzyme that functions almost like a pair of "genetic scissors", cuts the DNA at a specific location which corresponds to the CRISPR sequence. To find this exact sequence in the viral genome, Cas9 binds to the short RNA, also called a guide RNA, which then directs the enzyme to the location by nucleotide base pairing. With a few adaptations, this bacterial immune system has found its way into laboratories around the world and has fundamentally changed the game in the world of genome editing.
Closing the gap between research and education with the ELLS virtual LearningLAB
The virtual LearningLAB "The CRISPR revolution: genome editing in basic research & beyond", like all ELLS LearningLABs, aimed to bridge the gap between research and schools through workshops, educational materials and talks by top EMBL scientists. Participants were given the opportunity to engage with these scientists virtually and take part in activities designed to get students involved in the ethics conversation about CRISPR-Cas9.
On the online platform eCampus, the participants were able to access a plethora of resources on CRISPR-Cas9, including recorded talks by the keynote speaker, Neil Humphreys, Head of the Gene Editing & Embryology Facility in EMBL Rome, as well as EMBL scientists Alexandre Paix, Melanie Krause and Evangelia Petsalaki. The keynote talk went over the various genome editing tools developed over the years, followed by an in-depth look at CRISPR-Cas9 and its impact. The flash talks complemented the keynote by exploring different applications of CRISPR-Cas9. The participants' first task was to listen to these pre-recorded talks and send in questions for the speakers, should they have any. Things really started to get exciting on the following day, during the first live session of this LearningLAB, where participants were given the opportunity to meet the speakers.
Questions flooded the Zoom chat, and with every question that was answered, more came in. This resulted in engaging discussions not only about genome editing, but also about life as a scientist, the personal journeys of the speakers, diversity and inclusivity in science, as well as ways teachers can encourage students of underprivileged and underrepresented backgrounds to pursue science. "There are not a lot of jobs that allow you to be free in your mind," said Alexandre, when asked about his career as a scientist. There was an aura of camaraderie and mutual support during these discussions all underpinned by a shared passion for science. This atmosphere was carried forward to the next live session of the course, which was a social get-together for course participants and organisers.
They can, but does that mean they should? The conversation on ethics
As revolutionary as it may be, CRISPR-Cas9 technology does come with its share of controversies. During his keynote talk, Neil went over some ethical concerns such as the unwanted "off-target" effects of genetic modification and human society being a step closer to the science fiction-like prospect of "designer humans". Having open discussions about the ethical implications of this technology is something everyone should be a part of and ELLS set out to dispel the myth that thinking about ethics is (or should be) the concern only of philosophers and lawyers and be removed from scientific research altogether. Hence, the next activity of the virtual LearningLAB, a bioethics resource called "Be part of the CRISPR conversation!".
The bioethics resource was designed by the Bioethics Manager of EMBL Heidelberg, Lucia von Bredow in collaboration with ELLS to be used by teachers as an in-class activity with their students. The resource consists of tasks where students are encouraged to reflect on the ethical aspects of various applications of CRISPR-Cas9, ranging from driving disease causing mosquitoes to extinction to the Spielberg-esque endeavour of reviving wooly mammoths, as well as figure out their stance on CRISPR-Cas9 and explain their reasoning. To make things interesting (and to test this brand new resource), a live session was offered to the LearningLAB participants where they assumed the role of their students and tried some of these tasks out for themselves. This gave rise to insightful conversations in breakout groups with many of the participants feeling enthusiastic about using this resource with their own students. An optional fourth task was included in the resource which contained guidelines on the ethics of genome editing published by the European Group on Ethics in Science and New Technologies (EGE). The task entails reviewing these guidelines and identifying occupational roles students might want to assume to help realise these recommendations.
Bringing CRISPR-Cas9 into the school lab
In the final live session of the virtual LearningLAB, the participants were joined by Robert Friedrich who manages the student research centre at the "experimenta" science centre in Heilbronn, Germany. Through his experience as a science communicator, Robert has accumulated a wealth of knowledge in running laboratory activities for students. The topic of CRISPR-Cas9 is becoming increasingly important but its complexity often results in schools being reluctant to fully incorporate it into their curricula. Robert's role in this final live session was to present insights from his experience with teaching CRISPR-Cas9 as well as running wet lab activities for students in hopes that more schools start to include this topic in their syllabi. The session provided starting points for teachers to put together their own wet lab CRISPR-Cas9 activities tailored to the needs of their own students. Robert was a hit among the participants with some of them even asking if he could personally meet their students.
Reflections and moving forward
At the end of the LearningLAB, participants were given the task of reviewing what they had learnt in a written assignment. Upon completion, they received their certificates of participation. The feedback from participants was overwhelmingly positive, with a whopping 95% of them saying that they would be participating in similar LearningLABs in the future and 100% of them reported that they would recommend the virtual LearningLAB to their colleagues. More than half of the participants also indicated that they plan to use the resources and activities from the LearningLAB in their classrooms. What they found most valuable was the ability to meet professionals carrying out cutting-edge research, as expressed by an anonymous participant: "To me the best aspect was being able to learn from experts and people who are currently working with CRISPR-Cas9 on different projects. The theoretical basis was definitely amazing".
To wrap up the year of 2021, the ELLS team is organising one more virtual LearningLAB. This time, participants will be given a tour of their own bodies and their tiny inhabitants in "Introducing your microbiome". This course is set to kick off on the 22nd of November and registration is currently open on the ELLS webpage until the 8th of November.