Apply for virtual LearningLAB on microbiome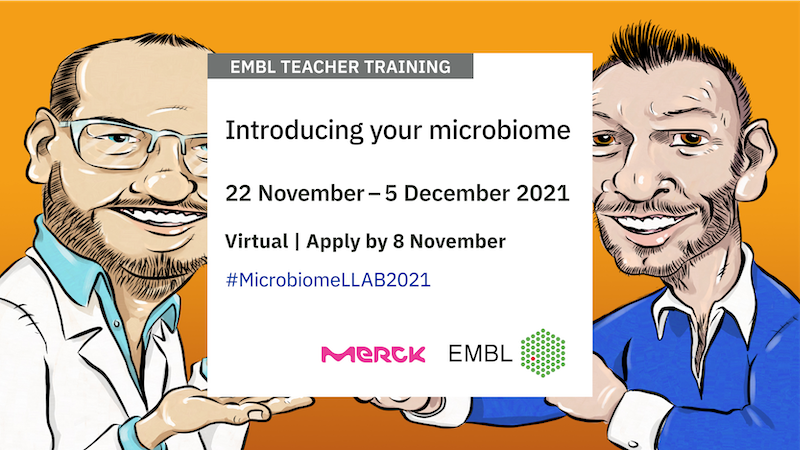 ELLS virtual LearningLAB: "Introducing your microbiome"
22 November – 5 December 2021
Advances in research and technology are ever expanding our understanding of the microbes that inhabit our bodies. EMBL's European Learning Laboratory for the Life Sciences in collaboration with the Public Engagement team at EMBL-EBI invites secondary school science teachers to explore this exciting area of biology in a virtual training course this November. The course "Introducing your microbiome", which ran as 6-week course last year, explores the latest research developments on the human microbiome and examines how to transfer them to the classroom. It gives an overview of current human microbiome research, explores bioinformatics as a tool in microbiome research and introduces research of the microbiome in health and disease. It also presents bioinformatics exercises that can be used to explore the microbiome in the classroom.
The two-week course runs from 22 November to 5 December 2021 and is free of charge. The workload is designed to fit around a busy teacher's schedule and the participants receive a certificate of attendance. The course language is English.
Application deadline: 8 November 2021
Visit the course page to find out more.