Register to attend EMBL Insight Lecture 2019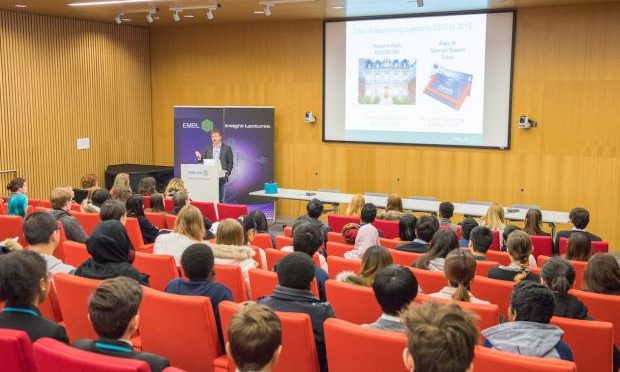 Register now to attend the EMBL Insight Lecture on 13 December 2019 at the EMBL-EBI Campus in Hinxton, United Kingdom or virtually over the web!
On 13 December 2019, the European Learning Laboratory for the Life Sciences (ELLS) will host the tenth EMBL Insight Lecture at the Wellcome Genome Campus in Hinxton, near Cambridge, United Kingdom. The upcoming lecture, which is aimed at 16+ students, will be given by Senior Scientist and Emeritus Director of EMBL-EBI Professor Dame Janet Thornton on the topic "Ageing and diseases – What is the link?".
As with previous EMBL Insight Lectures, this year's event will be interactive for an international audience, with schools from all over Europe and beyond watching the live lecture and submitting questions to the post lecture.
Join us for this exciting event and become part of an international community of participating schools. For more information and how to register, please visit the webpage of the EMBL Insight Lecture 2019
Visit the EMBL Insight Lecture webpage to learn more about the lecture series and watch lectures from previous years online.